Main content starts here, tab to start navigating
The Hall Pass Rewards Card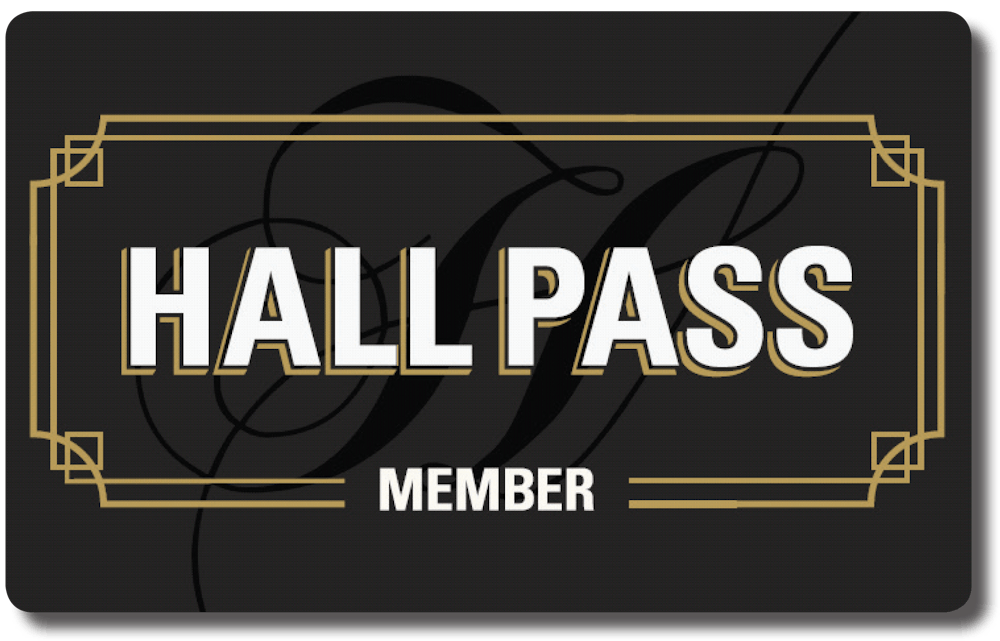 Welcome to Hall Pass, an earn-as-you-enjoy way for us to say Thank You!
Friends like you are the foundation of our success and we appreciate you!
Present your Hall Pass card and earn 1 point for every $1 that you spend In our restaurants, excluding tax and gratuity.
Each 250 points you earn automatically converts into $25 reward dollars that you can spend.
Think of it as a delicious debit card...
Sign Me Up
Get your Hall Pass today to start earning rewards.
New Hall Pass Card
If you purchased your Hall Pass in one of our restaurants, please register it. Cards may only be registered once.
Existing Member?
Login to your account to view your balances and transaction history.