Main content starts here, tab to start navigating
Gift Cards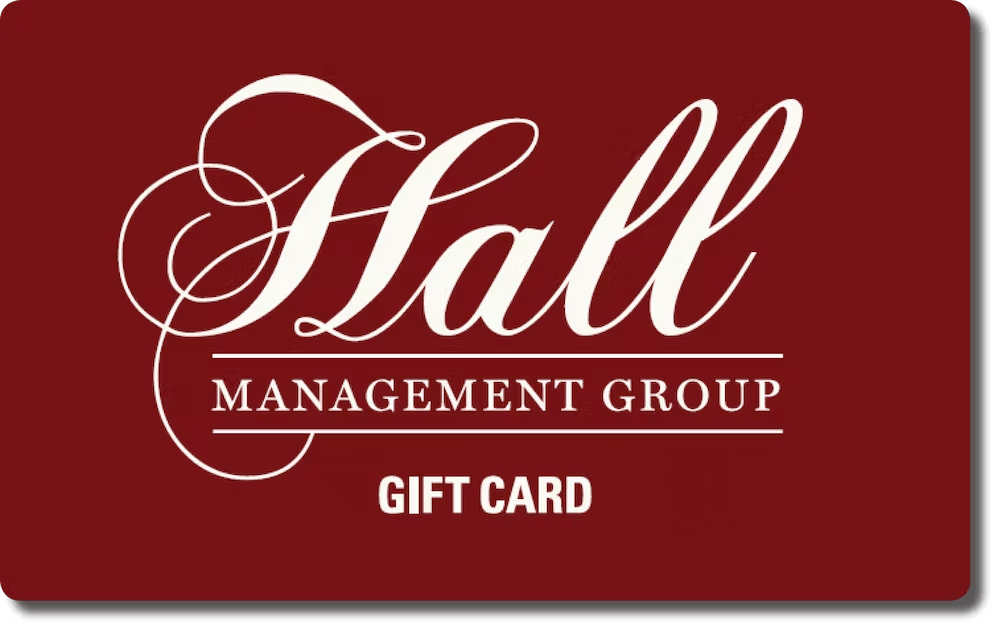 We offer physical Gift Cards and eGift Cards valid in all of our locations, including Halls Nashville, and never expire nor lose value.
*Scroll down to complete the form below and we will mail a physical Gift Card within 3 business days, from our Charleston, SC, office. Fill in your info as the recipient and we'll send you a blank Gift Card to give. No part of this order form is automatically printed onto the Gift Card - all of our physical Gift Card orders are hand-fulfilled.
*Or choose an eGift Card and we'll email it immediately upon purchase, to either your email or to your recipient's email (click "Send as a gift" on the next page to send directly to your recipient). You will also receive a purchase confirmation by email.
*Once an eGift Card order is finalized, it cannot be edited or cancelled. Check your spam and junk folders if the eGift Card isn't in your inbox.
Mail a Physical Gift Card
(scroll down to complete the form)
Check the Balance of Your Gift Card
Request a Charitable Contribution